4450441723986
Dormer211 Cream 110mL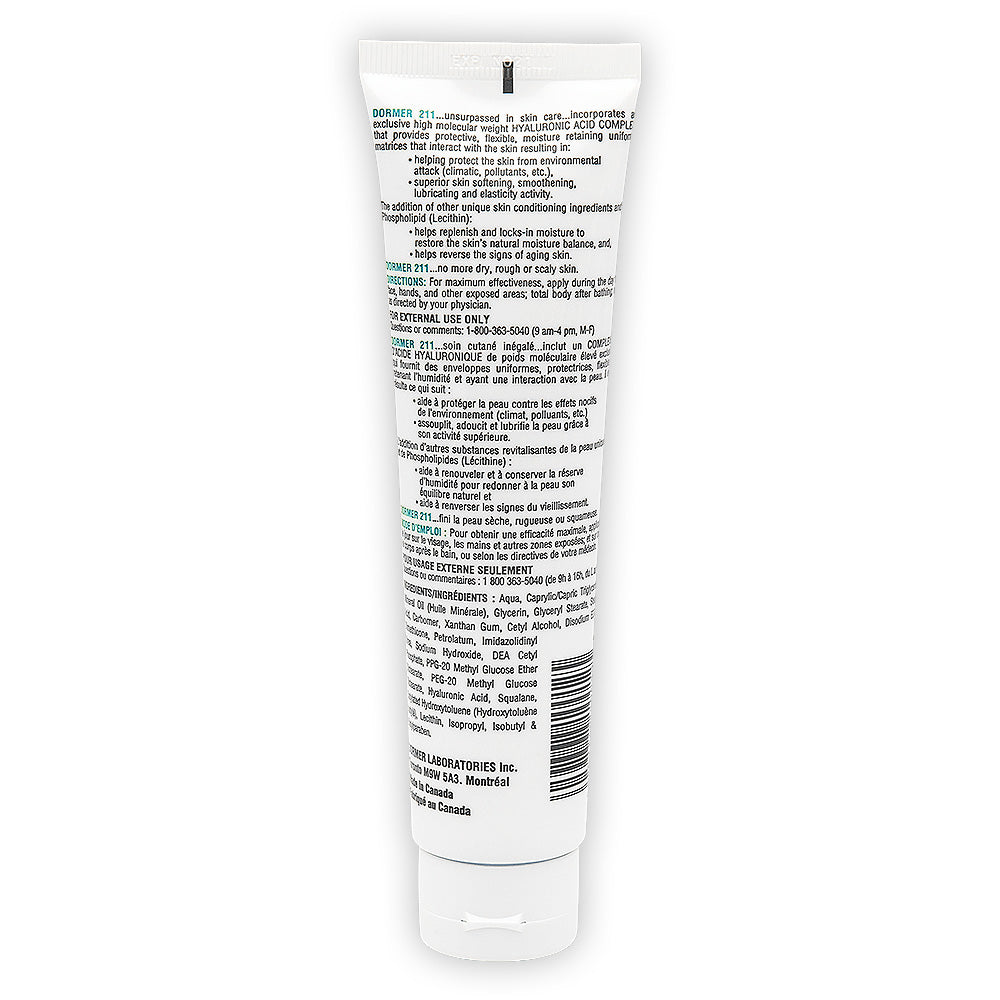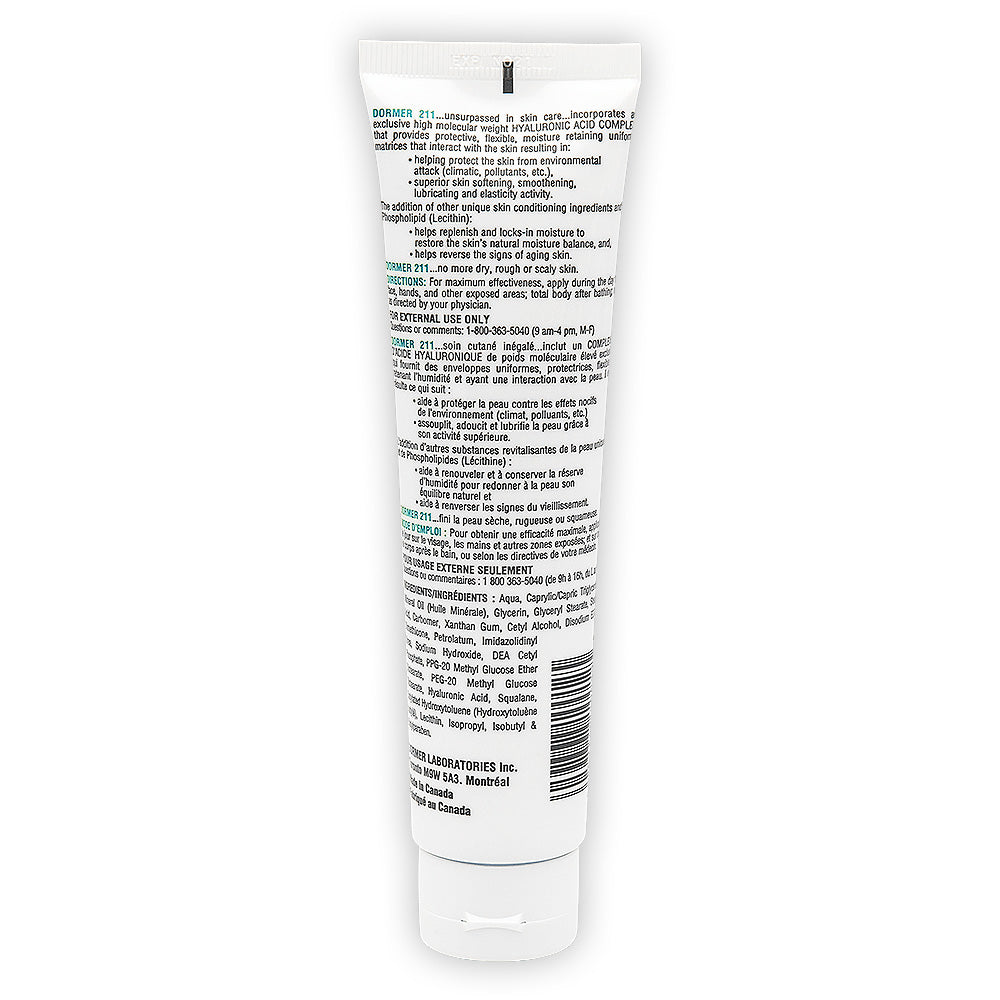 ADVANCED MAXIMUM MOISTURIZER WITH HYALURONIC ACID COMPLEX

Age-Reverse Cream Moisturizer with Hyaluronic Acid Complex
Unsurpassed in skin care...incorporates an exclusive high molecular weight HYALURONIC ACID COMPLEX that provides protective, flexible, moisture retaining uniform matrices that interact with the skin resulting in:
Helping protect the skin from environmental attack
Superior skin softening, smoothing, lubricating and elasticity activity
Helps replenish and locks-in moisture to restore the skin's natural moisture balance
Helps reverse the signs of aging skin
Size: 110mL/3.7oz
Directions
For maximum effectiveness, apply during the day to face, hands, and other exposed areas; total body after bathing. FOR EXTERNAL USE ONLY.
Aqua, Caprylic/Capric Triglyceride, Mineral Oil (Huile Minérale), Glycerin, Glyceryl Stearate, Stearic Acid, Carbomer, Xanthan Gum, Cetyl Alcohol, Disodium EDTA, Dimethicone, Petrolatum, Imidazolidinyl Urea, Sodium Hydroxide, DEA Cetyl Phosphate, PPG-20 Methyl Glucose Ether Distearate, PEG-20 Methyl Glucose Distearate, Hyaluronic Acid 1%, Squalane,Butylated Hydroxytoluene (Hydroxytoluène butylé), Lecithin, Isopropyl, Isobutyl & Butylparaben.
Super crème
J'utilise cette crème le matin et soir. Elle n'est pas graisseuse et bonne hydratation .
Excellent cream
Got samples from my dermatologist following a procedure. I was surprised at improvement in rosacea breakouts. I completely stopped using my previous skin care. I know this is hard to believe but my rosacea disappeared. My skin is blemish free after a few weeks. Please don't ever discontinue this cream. Absolutely amazing. Thank you.
Bee using for four YEARS
RECOMENDED BY MY DERMATOLOGIST FEEL GOOD ON YOUR FACE, GREAT FACE CREAM.
I absolutely love it. It's better than all the other face cream to spend $100 on.
I've been using it for four years it's the best cream to keep your face youthful
Dormer211
great cream, feels great on the skin, no grease
Best product for someone needing an oil free face cream
Recommended by my dermatologist as I have Rosacea and she wants me using a product with the minimum amount of oil. After my prescription product is applied I use Dormer211 and its perfect for me. I tried Complex 15 but Dormer211 keeps my face hydrated. Not sure why I did not get the two for one offer like the customer below! (And I look for the offers).

Also Available At These Partnering Pharmacies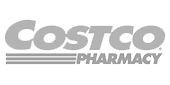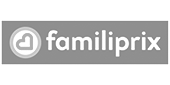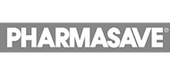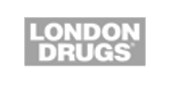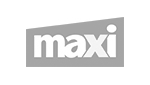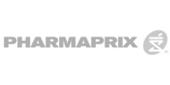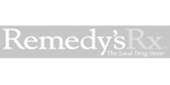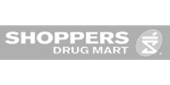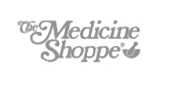 Testimonials
I use Dormer cream regularly since recommended by my dermatologist. As I age, I have begun using Dormer on my legs and arms, this cream has allowed me to minimize the loss of elasticity and keeps my skin very soft.
I've tried other products but always return to Dormer.
– Doreen, British Columbia Canada
Les produits pour la peau ne doivent pas être compliqués.
La crème Dormer 211 avec FPS 30 me donne l'hydratation et la protection solaire dont j'ai besoin, à un prix raisonnable, sans tous les ingrédients « tendances » qui habituellement irritent ma peau. C'est facile, c'est simple, ça marche et le prix est raisonnable.
– Michèle, Toronto Canada
In the cold months I use this cream morning and night. It protects my skin from the cold Canadian weather. It's a heavier cream, perfect for dry sensitive skin. If your skin is thirsty for hydration this is the cream for you.
– Mary, Alberta Canada
Je suis enceinte
La Dormer HyperEmollient est super efficace pour les bedons qui piquent de femme enceinte.
– Marie-Ève, Québec Canada
Have been using Dormer 211 cream for over 15 years as a result of my Doctor's recommendation. She said she has been using it. Have recommended to my sister who has been using it over 10 years. Love the product.
– Kathy, Ontario Canada
Un apaisement pour ses jambes
Ma mère de 84 ans souffre de diabète et elle a la peau des jambes et des pieds, plus particulièrement les talons, très sèche. Nous avons tout essayé, seule la crème Spécialité Hyper Émollient de Dormer 211 a donné de bons résultats.
– Carmella, Montréal Canada
Dormer 211 SPF 30 is the best!
I am a marathon runner and it is the only cream that protects me and that does not run into my eyes as the race evolves.
– Roy, British Columbia Canada