4450441232466
Dormer Z-Plus Anti-Dandruff Shampoo
DORMER Z-PLUS ANTI-DANDRUFF SHAMPOO
Z-Plus is a PH balanced, extra strength anti-dandruff shampoo and scalp cleanser. With regular use Z-Plus is highly effective in treating and controlling:
Itching, irritation and flaking in the scalp associated with seborrheic dermatitis and persistent dandruff while leaving the hair soft and manageable
Higher level Zinc strong binding to the hair and external scalp provides maximum antibacterial and antifungal effectiveness
Menthol reduces itching, while extra rich conditioners ensure that Z-Plus is truly gentle to hair
Size: 180gr/6.3oz
Zinc Pyrithione, Menthol, Water, TEA- Layryl Sulfate, Ammonium Laureth Sulfate, Lauramide DEA, GlycolDistearate, Dimethicone, Panthenol, Fragrance, Titanium Dioxide, Citric Acid, Hydroxypropyl Methycellulose. Isopropyl, Isobutyl and Butlparaban, Polyquaternium7, FD &C Blue No 1.
I have been using this product a couple of times a week for many years. It works better than any other shampoo I have ever tried for seborrheic dermatitis.
I am thankful it is available and made in Canada !
LE MEILLEUR shampoo pour dermatite séborrhéique !
Cela fait 8 ans environ que je souffre de dermatite séborrhéique au niveau du cuir chevelu et rien, je dis bien RIEN ne me soulage. Quelques-uns me soulage pendant une petite période de temps mais la maladie revient en force. Dormer Z.Plus est le plus efficace que j'ai essayé (et j'en ai essayé au moins une quarantaine). J'ai beaucoup moins de démangeaisons et les plaques s'amenuisent tranquillement, je vais en acheter encore et encore. Il est difficile à trouver ... SVP ne le discontinuez pas ! Il faudrait en faire profiter à tous ceux qui souffre de cette condition difficile à vivre. Merci Dormer, et pourquoi ne pas le rendre plus disponible en pharmacie par exemple ?
Worked so well after two shampoos
Tried a few anti-dandruff products for my daughter before finding this gem. No scalp irritation or "tingling", and soft, shiny hair with a healthy scalp and ZERO flakes after the second shampoo. Highly recommend.
Fantastic product
I've been using the Dormer Z-Plus antidandruff shampoo as it is needed for many years now. Best shampoo i have ever tried! Works great every time. Leaves my hair soft and shiny as well.
Great shampoo for a dry scalp
I have been using Dormer211 face cream for a number of years with wonderful results. Since I have a dry scalp this Dormer Z PLUS has been a real winner after only two shampoos.
Dormer Z Plus Shampoo
I am amazed at how much better my scalp is since I started using this product only 2 weeks ago.. I have tried every psoriasis shampoo on the market with no results. My scalp is better now (and still improving every day) than it has been in years. Thank you for your product. This will be my shampoo of choice from now on and I will be recommending it to others.

Also Available At These Partnering Pharmacies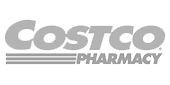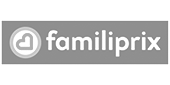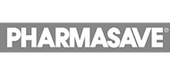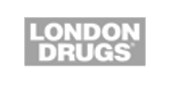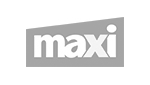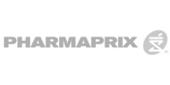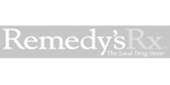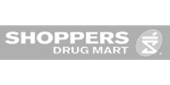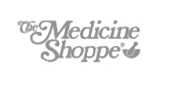 Testimonials
I use Dormer cream regularly since recommended by my dermatologist. As I age, I have begun using Dormer on my legs and arms, this cream has allowed me to minimize the loss of elasticity and keeps my skin very soft.
I've tried other products but always return to Dormer.
– Doreen, British Columbia Canada
Les produits pour la peau ne doivent pas être compliqués.
La crème Dormer 211 avec FPS 30 me donne l'hydratation et la protection solaire dont j'ai besoin, à un prix raisonnable, sans tous les ingrédients « tendances » qui habituellement irritent ma peau. C'est facile, c'est simple, ça marche et le prix est raisonnable.
– Michèle, Toronto Canada
In the cold months I use this cream morning and night. It protects my skin from the cold Canadian weather. It's a heavier cream, perfect for dry sensitive skin. If your skin is thirsty for hydration this is the cream for you.
– Mary, Alberta Canada
Je suis enceinte
La Dormer HyperEmollient est super efficace pour les bedons qui piquent de femme enceinte.
– Marie-Ève, Québec Canada
Have been using Dormer 211 cream for over 15 years as a result of my Doctor's recommendation. She said she has been using it. Have recommended to my sister who has been using it over 10 years. Love the product.
– Kathy, Ontario Canada
Un apaisement pour ses jambes
Ma mère de 84 ans souffre de diabète et elle a la peau des jambes et des pieds, plus particulièrement les talons, très sèche. Nous avons tout essayé, seule la crème Spécialité Hyper Émollient de Dormer 211 a donné de bons résultats.
– Carmella, Montréal Canada
Dormer 211 SPF 30 is the best!
I am a marathon runner and it is the only cream that protects me and that does not run into my eyes as the race evolves.
– Roy, British Columbia Canada